Garage Floor Material by the Foot
Garage Floor Coating by the Square Foot
Customize your garage floor with our color options and order the exact amount for proper coverage. Choose from our available colors below (see additional details at the bottom of this page for examples).
After selecting the color, simply provide the closest square footage to your actual measurements in increments of 50 (minimum 200 sq. ft)
Garage Floor Custom Color and Options Kit by Square Foot
This is a general floor coating for use in standard environments like garages and workshops. The SL1000 series materials are no VOC no Isocyanate floor coatings that provide superior chemical resistance and maintain a quality finish for your floors.
Material by the Foot - 100 sq ft + additional materials available based on your needs
Coating Spray Gun or Aluminum Framed Yoke-18 Professional Roller
Choice of colors, color chips **
Simple Directions to apply, vary texture, Technical Data Sheet
Wide variety of color options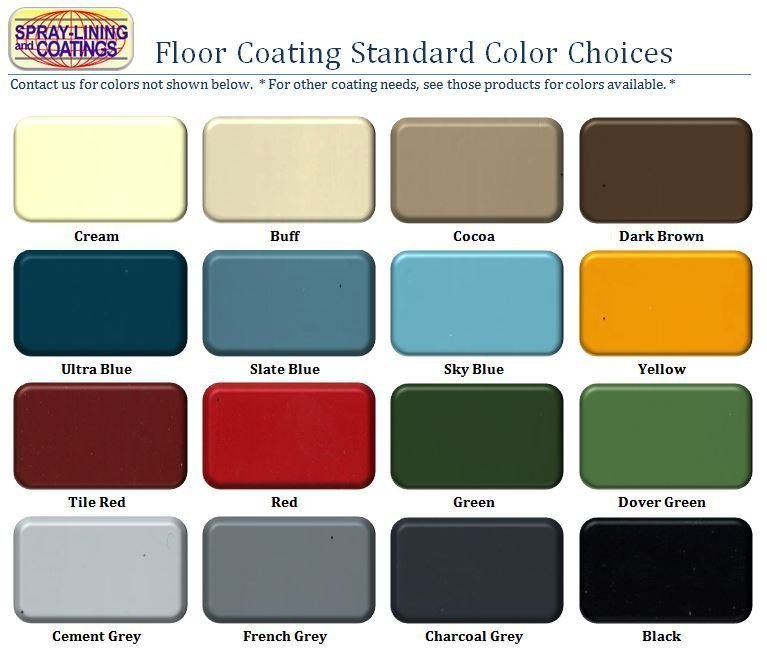 Customize Even Further With Color Broadcast Chips
Contact us directly ensure current stock before ordering if broadcast chips are desired.

Easy Application and Endless Finishes
Spray-Lining and Coatings products are engineered for variable textures. If you want a non-standard flooring type, we will need to talk to you directly. Please call 1-855-545-4900 to discuss material options and additional features such chips and colors. Prevents all rot, rust, corrosion, UV damage, at -44ºF to 158 ºF temperature range. Dries rapidly, cures to thick liquid-proof seal. We cover service issues at no expense to applicator. This top-grade support is out of the league of all competition.
Other Professional-Spec Grades also available: toy-hauler interiors trailer / motor home roofing customized truck beds to dump-truck boxes, chutes, hoppers, plow disks, shovels/shears functional pools, pool safety decks pond systems, tennis & sports courts