Read Some of Our Recent Articles to Learn More About DIY Truck Bedliner And Other DIY Coatings Kits
Spray Lining and Coatings adds articles of interest to help our customers in this section regularly. Be sure to sign up for our newsletter to make every DIY spray coating project a success. With easy to follow directions and answers available when you need them, SL&C provides real support for every DIY kit we sell. Tech support is also available 24 hours a day from experienced applicators at 1-855-545-4900.
Browse through our recent articles below for answers to the most common questions along with some tools and tips to simplify your project.
Simple Steps to Measure Your Truck Bed For Proper Spray on Coating Coverage There are many DIY spray on bedliner kits available to protect your truck bed, ranging from brush on paint type to spray on multi-part types. The first step in selecting any product is knowing...
read more
US Manufacturers In:
Alabama, California, Delaware, Florida, Georgia, New York, Ohio, South Dakota, Texas
Support Hours  (Eastern U.S.)
Mon: 7am – 6pm
Tue: 7am – 6pm
Wed: 7am – 6pm
Thur: 7am – 6pm
Fri: 7am – 6pm
Sat / Sun: 7am – 11am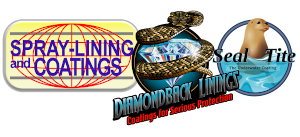 Get In Touch