---
 Compare the Koi Pond and Water Feature DIY Kits of 2020 For Quality, Price, Coverage, and Overall Value
** NEW! – Updated Best Koi Pond and Water Feature Coating Reviews For 2020 With Additional Information **
---
The Koi pond coating product results below are based on exhaustive investigation and provide clear comparisons of actual Koi pond and water feature coatings or  liner products sold currently. Be sure to read the notes regarding  Coverage, Coating Type, and Equipment Provided below the chart for more specifics about how to determine the best protective pond coating when selecting a do-it-yourself kit.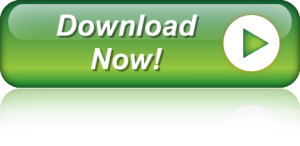 You can also download the complete Best Koi Pond and Water Feature Coatings of 2020 article for easy reference as you compare the most popular Koi pond coatings for yourself. Simply click on the Download Now button to have a link sent to your inbox.
---
Koi-Pond-and-Water-Feature-Coating-Reviews-for-2020

* All company quantities or packaging specifics were reformatted into gallons to allow fair/honest price comparison. * 
---
1 Actual Coverage 
(Must always correspond with qty of units, kits or exact packaging per dollar for true pricing.)
Proper  Coverage – Was converted here to a minimum of 45 mils (45 X 1/1000 inch). This is a minimum height (thickness) for lasting leak prevention or general quality by SL&C experience. Many companies claim a coverage rate that does not come close to proper protection. One gallon of any product is a volume which can only cover a certain square footage at a certain thickness. This formula is a known, invariable, "physical" fact: 1 gal = 1,604 FT² @ 1 mil (1 mil = 1/1,000 inch) …
Stated coverage rates can mislead you. The SL&C comparison chart provide each product's coverage claim along with the actual coverage provided based on 45 mils. See our Pond Coverage Calculator to calculate exact sprayable, roll-able or functional gallons given exact height or thickness.
---
2 Coating Types
Polyurea – The best elastomeric liner of high quality overall.  One Part Paints, Urethanes or Epoxies or Cement are not "elastomeric".  Elastomeric Polyurea is flexible, strong, non-brittle, prevents cracks or leaks "behind it", due to its high tensile strength (1600 to 4800 PSI @ 30 to 90 mil). Generally requires specialized spray equipment and safety precautions due to isocyanates which are part of the product.
Poly-hybrid – Formulation provided with most general application products from SL&C. This product has aspects of both polurethane and epoxy to allow thick build applications with variable flexibility. This allows Seal Tite products to retain adhesion without splitting and still provide lasting waterproof protection which is both abrasion and chemical resistant.
Polyurethane or Urethane – Used here as "pond coatings". These can be quality as paints but are low in tensile or "tear" strength.  The better, even necessary tank, pond or water containment lining characteristic is over 1,000 PSI tear @ 60 mil. That's impossible with urethane or polyurethane.
Epoxy – Used here as sealer is always stiff. As a floor coating, adhesive or general coating epoxy functions. Lower in tear strength than poly-like coatings but remains hard. Adhesion is good, but no epoxy is "elastic" to handle loads, aquatic, temperate or solar stress.
WARNING:  Most or all products above use liters, liquid ounces, weights or square feet per unit to quantify contents of kits see our Spray Coatings and Truck Bed Coverage Calculator  to reveal facts & truth on that form of misrepresented advertising. For calculating exact area to line or coat, see our Koi Pond and Pool Surface Area Estimator
---
3 Equipment Types
Koi Pond application equipment is provided with packages or kits from Spray Lining and Coatings to ensure you are ready to apply lining for your pond.  Additional items such as specialized mixers, large, specialized equipment on loan, measuring containers, specialized tape, or on-site support. are available, recommended based on your job needs. Based on your specific kit, the following equipment is included, or can be requested by contacting the SL&C support team:
Polyurea Cartridge Systems: SL&C products are same or higher spec than any brand.
Mini or Large Hopper Spray Gun 6 Types: Graco, Sharpe, SL&C OEM
Simplified Undercoating Spray Gun: Included with many DIY kits
Simplified or Professional-Grade, Yoke-Style roller – Yoke-style framed roller w/bearings, handle
** Misc Trowels, Brushes, Rollers are available **
US Manufacturers In:
Alabama, California, Delaware, Florida, Georgia, New York, Ohio, South Dakota, Texas
Support Hours  (Eastern U.S.)
Mon: 7am – 6pm
Tue: 7am – 6pm
Wed: 7am – 6pm
Thur: 7am – 6pm
Fri: 7am – 6pm
Sat / Sun: 7am – 11am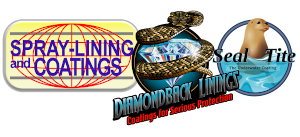 Get In Touch