Clear and Concise  Resources for DIY Spray on Bedliner Applications
Spray Lining and Coatings is Here to Help With Your DIY Kit!
We have technical support specialists, instructions, tips, FAQs, and a host of useful tools available to ensure your spray coating project success. Take advantage of our links in the dropdown list on the menu bar above to download documents, estimate your coverage needs, determine your bedliner or other surface area, etc. You can also take advantage of the article links below to review some of our recent Q&A posts along with other great tips to provide you with professional quality results for your truck bed liner or other coating project.
US Manufacturers In:
Alabama, California, Delaware, Florida, Georgia, New York, Ohio, South Dakota, Texas
Support Hours  (Eastern U.S.)
Mon: 7am – 6pm
Tue: 7am – 6pm
Wed: 7am – 6pm
Thur: 7am – 6pm
Fri: 7am – 6pm
Sat / Sun: 7am – 11am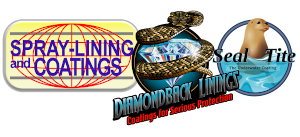 Get In Touch