Learn More About Spray on Bedliners to Determine if a DIY Truck Bed Liner is Right For You
Spray Lining and Coatings brand products have been developed by major coating manufacturers with decades of experience providing professional grade spray in truck bedliners and other specialized applications. These products have helped thousands of individuals, businesses, government, and other organizations by providing the best solution to protect equipment and property. Some of the most common frequently asked questions about our truck bedliners and other coatings which are provided in a DIY product are answered in our Frequently Asked Questions Knowledge Base pages which can effectively be searched on our main Spray Lining and Coatings website.
Feel free to ask you own question with our Contact Us form, or get in touch with us directly at 1-855-545-4900 to learn more about how Spray Lining and Coatings can help you. For product specific questions about a particular DIY kit, be sure to also check out the details specific to that product.
US Manufacturers In:
Alabama, California, Delaware, Florida, Georgia, New York, Ohio, South Dakota, Texas
Support Hours  (Eastern U.S.)
Mon: 7am – 6pm
Tue: 7am – 6pm
Wed: 7am – 6pm
Thur: 7am – 6pm
Fri: 7am – 6pm
Sat / Sun: 7am – 11am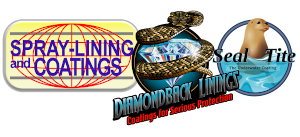 Get In Touch