Get Support, Advice, and Help With Spray Lining and Coatings Products 24 Hours a Day!
We always strive to provide clear, qualified, and accurate answers for product or application questions from our customers. Spray Lining and Coatings brand products support is never outsourced to a "help desk" with untrained or unqualified individuals simply reading from a list. Sometimes, this may mean that a live support representative may be unavailable for immediate response, but we are always concerned to help get you answers immediately whenever possible.
For this reason, we have worked hard to provide instant resources for you to explore for most questions encountered in the years that we have been providing DIY or Professional coating solutions for individuals and businesses. Please take a moment to take advantage of some of our online resources if you are unable to get in touch right away:
Installation instructions, helpful tips, recommended supplies, and other documents can be viewed, downloaded, and printed from our Application Instructions Page.
Our Knowledge Base of frequently asked questions can be explored by simply typing your question using our advanced search engine on our FAQs Page, or you can submit a specific question for our support team on the same page.
You can get in touch and provide more detailed questions using our Contact Us form.
We know the frustration of having to restate your question several times, only to find that the "support" representative still does not understand your specific question. In those cases, you know that the answer will never be the correct one for your problem. In this day of failure to provide true customer support, this type of experience is more common than not. While there may sometimes not be  a representative to immediately answer your specific question, we try to go the extra mile to never leave you hanging. Please take advantage of these resources 24X7, or leave us a detailed message by voicemail or online if you still have questions about our products.
US Manufacturers In:
Alabama, California, Delaware, Florida, Georgia, New York, Ohio, South Dakota, Texas
Support Hours  (Eastern U.S.)
Mon: 7am – 6pm
Tue: 7am – 6pm
Wed: 7am – 6pm
Thur: 7am – 6pm
Fri: 7am – 6pm
Sat / Sun: 7am – 11am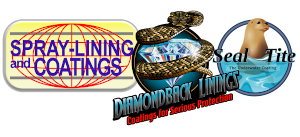 Get In Touch