Diamondback Family of Retail Coating Products
Our DIY kits and custom quote products are designed with your specific needs in mind. All products are plural component (2 or more parts) products which cure versus single part products which dry. This allows us to provide coatings which far exceed other DIY kits available. Whether Diamondback, Seal Tite, or SL&C brand products, all our coatings deliver serious protection by curing, not drying.
What Sets Us Apart From Other DIY Coatings
Our consumer focused, retail products are tailored to specific needs. We don't just offer one solution for every application. Your coating project is unique, and we understand that.
Variable Flexibility
Many of our DIY coatings can be formulated with varying degrees of flexibility to provide the best coating for your application. We aren't a "One size fits all" business, and will take the time to tailor a package that's just right.
Color Choices Available
Most of our coatings can be provided in custom colors. You can even select specific colors for an exact match to suit your preference. We have Tintable products available as well so that you can use multiple colors for your coating project.
Simple Texture Options
By using our detailed instructions, you can easily add texture to your finished job. Our Poly Powder additive (included with most kits) allows you to vary the consistency, and achieve any texture desired. Many kits also include a texture hopper spray gun to assist the first time do-it-yourself individual.
Experienced Support Available
Our customers are always encouraged to get in touch with questions. If you can't find the answer to your questions in the detailed instructions, simply give us a call. We never outsource support to some answering service in a foreign country, and will give straight-forward advice. No job is too small to get the same attention as large applications. If we are busy assisting other customers, simply leave a detailed voicemail, and we will have an associate get back in touch promptly to answer any questions.
You will also find our Knowledge Base of Frequently Asked Questions helpful. Here, you can browse the categories, or simply type in a question for related Q&A articles. You can also submit your specific question for our team of experienced support representatives to answer directly.
US Manufacturers In:
Alabama, California, Delaware, Florida, Georgia, New York, Ohio, South Dakota, Texas
Support Hours  (Eastern U.S.)
Mon: 7am – 6pm
Tue: 7am – 6pm
Wed: 7am – 6pm
Thur: 7am – 6pm
Fri: 7am – 6pm
Sat / Sun: 7am – 11am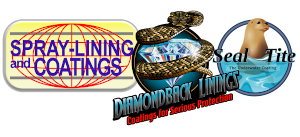 Get In Touch